Train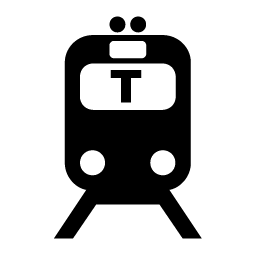 The L2 Line of RENFE links the Terminal 2 of Barcelona airport with various train stations.
Present & future
It is expected that Terminal 1 will be accessible by train by 2019.
In Barcelona city, passengers can reach the "Airport Train" from the following train stations:
- Passeig de Gràcia
- Barcelona Sants Station
- el Prat (Line R2 North)
- From Estació de França Station passengers must take the R2 train line South.
Trains depart every 30 minutes more or less. It is recommended to travel with time, RENFE trains are usually delayed.
What happens if passengers need to go to Terminal 1?
If travellers take the RENFE train, the train stops at Terminal 2 of Barcelona airport, they can reach the various shuttle buses that run between both terminals 1 and 2. To get more information, read Transportation between terminals at Barcelona airport.