Barcelona Airport Train
Taking the train is a good option to move from BCN Airport to Barcelona city centre and nearby locations. 
barcelona airport Train station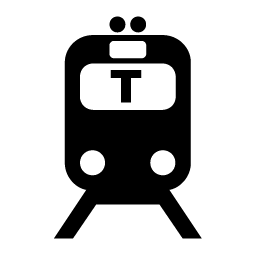 RENFE R2 Nord Line links Terminal 2 with Barcelona city centre.
R2 Nord Line covers the route between Maçanet-Massanes by Granollers and Barcelona Airport.
On the other hand, R2 Line has three sub lines: R2, R2 Nord and R2 Sud.
train to barcelona airport
In Barcelona city centre, passengers can reach BCN Airport from the following stations:
- Passeig de Gràcia: 26 minutes to Airport
- Barcelona Sants Estació: 19 minutes to Airport 
- El Prat (Line R2 Nord): 5 minutes to Airport
From Estació de França Station passengers must take Line R2 Sud and travel time is 38 minutes.
We recommend to check Rodalies de Catalunya website to plan your trip to Barcelona Airport.
BARCELONA SANTS TO AIRPORT 
Barcelona Sants is the main train station located at Barcelona city. From there, lots of train destinations are scheduled. 
Is the place where passengers can take AVE train, the high-speed train in Spain. It connects to Madrid, Girona and France, among others destinations. 
train to barcelona airport terminal 1
Since trains get to Terminal 2, passengers who need to transfer to Terminal 1 have at their disposal the shuttle buses between terminals 1 and 2.
To get more information, check Transportation between terminals at Barcelona Airport
Location
Barcelona Airport train station is located 200 meters from Terminal 2 building, nearby T2 car park, and is connected to the facility through an elevated and covered pedestrian bridge.
Schedule
Trains depart every 30 minutes between 05:42am and 11:38pm.
It is recommended to travel with some extra time as RENFE trains are usually delayed.
Fares
One-way ticket is € 4.60 (4 zones).
On the other hand, it is really recommended to purchase Hola Barcelona Travel Card in case of visiting the city for more than a single day as limited trips by metro and other public means of transport are granted.
Where do I buy my ticket?
Tickets are sold at the ticket machines located at the entrance to RENFE station in the Airport or at any metro stop.