Bus - Aerobús - Airbus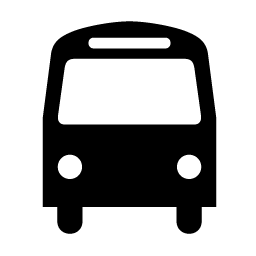 Aerobús is a private company that links various locations from Barcelona city center to both terminals at Barcelona airport. The ticket price is a little bit more expensive than reach the airport with metro or train but it is a secure and easy method of transportation.
Stops Aerobús:
- Barcelona Plaça Catalunya (in front of El Corte Inglés Mall)
- Sepúlveda-Urgell
- Pl. Espanya
- Terminal 1 / Terminal 2.
Please, make sure which terminal passengers need to reach. Aerobús bus lines run separately to Terminal 1 and Terminal 2.
All Aerobus lines mark clearly the terminal that they reach.
At the airport, Aerobus stops are located outside both terminals. Buses are blue and marked as "Aerobus".
Tickets:
- Passengers can buy one way or return.
- One way is €5,90
More information and Buy Tickets

Schedule:
In general, buses run from 5 am / 5.30 am to 00.30 am / 01.00 am. Before reach any Aerobús station, it is recommended to check the timetable at the website.