Barcelona Airport Taxi
Taxi Stops at the airport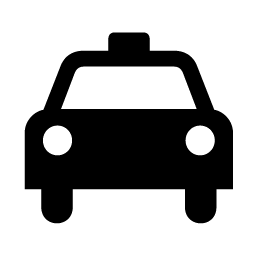 Taxi stops are in front of terminals 1 and 2. Taxicab run 24 hours daily.
The vehicles are colored with black/yellow colors.
Taxi Fares
Fares are charged depending of the hour that passengers take a taxi: day or night.
At the airport (Entry/Exit) there is a supplement of € 3.10 and the minimum stroke and out the airport is 20 euros (including the supplement). Depending on where you have to go or if it's a festivity day it can be other supplements.
In general, from Barcelona airport to the city center is about 25-30 euros.
See below the taxi companies serving Barcelona Airport:
Barcelona Airport Taxis: 932 20 06 84
Taxi Services Barcelona: 602 10 42 19
Useful phone numbers
Info & Reclamations: 932 235 151
Lost objects: 902 101 564