Metro Underground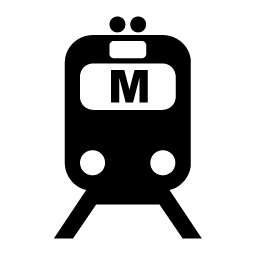 The line L9 (orange) connects the airport with Barcelona city. This line is divided between North and South, being the L9 South line the one that links between Barcelona's airport and the various metro stations in the city.
The L9 South line stops at both terminals 1 and 2 of Barcelona airport.
The route is the following one:
- Barcelona Airport Terminal 1
- Barcelona Airport Terminal 2 (connection with RENFE Rodalies (train))
- Mas Blau
- Parc Nou
- Cèntric
- El Prat Estació (connection with RENFE Rodalies (train))
- Les Moreres
- Mercabarna
- Parc Logístic
- Fira
- Europa / Fira (connection with FGC (train))
- Can Tries / Gornal
- Torrassa (connection with L1 Metro (red line))
- Collblanc (connection with L5 Metro (blue line))
- Zona Universitària (connection with L3 (green line)).
Metro Barcelona Airport to City
As described above, the line that stops at Barcelona airport is L9 South line. In order to reach Barcelona city center, the passenger must make a change of line and take the line L1, L5 or L3.
Fares
There are various ticket options to travel through the metro lines at Barcelona. Depending of the distance there are various zones, and fares change. The city center of Barcelona and all the metro lines are included in 1 Zone.
Fares for one way (zone 1) to reach Barcelona airport from any station of Barcelona network metro: €4.50. *
Hours of operation
In Barcelona the metro lines stop at midnight and start to run at 5 am every day with the exception of the night from Saturday to Sunday, when it runs 24 hours.
On Friday night (from Friday to Saturday) the metro service stops at 2 am and starts at 5 am.
*Prices are subject to change.
** It is recommended to check the metro schedule before departing to the airport. Depending of the period of the year or the day, the hours may change.