Metro Underground
Finally, the subway or "metro" connects both terminals of the Airport with Barcelona underground network since February 2016.
The line is called L9 Sud. There are stops at T1 (inside the building) and T2 (outside the building, next to train station), in both cases follow the signs.
The L9 Sud runs directly from Barcelona Airport to the South Entrance at Fira Gran Via (host of big venues like Mobile World Congress)
Check this map of Barcelona city public transport. The bus routes are not included in this map.
Aero Bus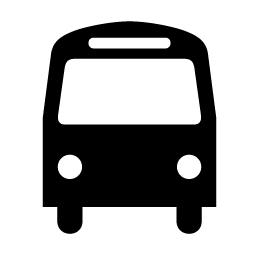 Aerobús is the fastest way to reach Barcelona city Centre with public transport. There are two lines that connect T1 and T2 with Plaça Catalunya.

Rapid Bus
More information: ALSA
Phone Number: 902 42 22 42
Taxi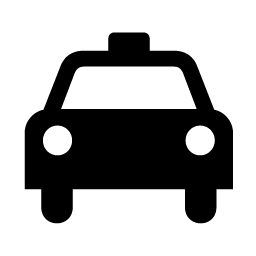 Taxi Stops in front of terminals 1 and 2:
Prices aprox:

24€ Plaça Espanya
27€ Plaça Catalunya
30€ Sagrada Familia
43€ Sant Cugat del Vallès

Info & Reclamations: 932 235 151
Lost objects: 932 234 012
By Taxi is without doubt the fastest way to leave Barcelona Airport but not necessarily the fastest way to get to your destination. Barcelona, is a big modern city and has so much traffic that sometimes it can drive you nuts. The taxi station central is just in the exit of the terminals.
Get to the city center of Barcelona quick and easy with a private airport transfer from myDriver. They pick you up in the arrivals hall and drive you to your hotel.
Train
A few minutes walk from any terminal
Run from Airport to Barcelona city every 30 minutes (6:00-23:00)
You can catch the train from Clot, Passeig de Gracia, or Barcelona Sants (Sants Estacio) The name of the stop you want for the airport is Aeropuerto.
If travelling from the airport to the city centre you can get off at Barcelona Sants, Passeig de Gracia or Clot which are serviced by metro stops. From these you can change for the Barcelona metro underground system to go to your final destination.
Car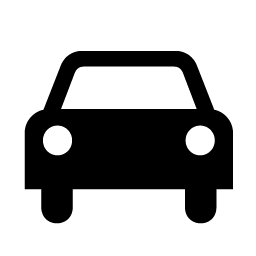 Heading to Barcelona is quite easy, there is only one way you can leave Barcelona airport by car, follow the signs till you find the one for the C-31 or C-32 (towards Barcelona) these will lead you to the "Gran Via", "Avinguda Diagonal", "Ronda the Dalt" or "Ronda del Litoral" which are some of the main roads towards Barcelona from that side of the city.